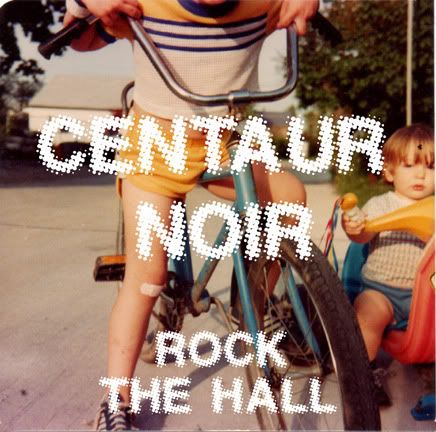 Centaur Noir is the musical brain-child of Moline native and Meth and Goats vocalist Jon Burns. "Rock The Hall," the debut album is 14 songs of folk, indie, and electronics. This album spotlights some of Centaur Noir's earlier material. They're folky songs about friendships and road trips.
"Rock The Hall" was recorded at the Quad City based recording studio Sound and Vision, a collectively ran studio in downtown Moline. Burns played and recorded most of the album with help from Ray Malone in the recording and mastering process. Malone also has guest spots on the album along with other Sound and Vision members Dennis Hockaday, Talbot Borders, and Chad Gooch.
The album is available for sale online through the
Centaur Noir Myspace.
Here are a couple songs to sample and a video to watch.
Centaur Noir "Rock The Hall" (Video)
Centaur Noir - Clever Disguise by centaurnoir
Centaur Noir - Only English Spoken by centaurnoir
BUY ONLINE
Directly from the Artist