Teenage is the name for the songs of Quad City musician and espresso aficionado Jamie Warren. With a style and swagger all his own Jamie performs these songs sometimes all alone or more often than not with a backing band comprised of other members of the Sound and Vision Collective. The songs range in mood from soft hush-sung lullabies to full out rockers. It's catchy, it's genuine, and the melodies will no doubt get stuck in your head.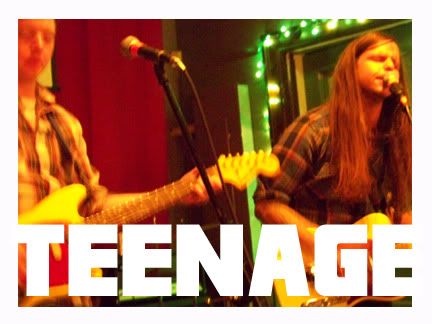 This is a free six song demo. The first three songs were recorded at Sound and Vision Recording Studio in Moline. They feature Ray Malone playing drums on tracks one and two and Aiden Landman playing keys on track three. The later part of the EP is from a live recording made during a performance at the Rock Island based night cafe Rozz Tox.
Check out this live video made by Deep Cuts own Jon Burns. Featuring Ian Lambach on second guitar.